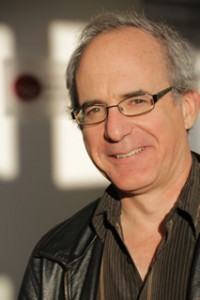 Louis Warren is a historian of the American West and environmental history. His first book, The Hunter's Game: Poachers and Conservationists in Twentieth-Century America (Yale Historical Publications Series)
was a study of racial and ethnic conflicts over wildlife conservation from the late nineteenth century until the middle of the twentieth. In exploring how conservationists clashed with local immigrants, Indians, and poor whites in Pennsylvania, New Mexico, and Montana, the book charted new terrain in environmental studies. The Hunter's Game also pointed out that social conflicts alone did not define the terrain of conservation efforts. Nature, too, changed over time. Aging forest stands and other ecological factors often helped to push wildlife populations up or down, fomenting new waves of political conflict. In dealing with that conflict, Warren argues that western residents and authorities ultimately resorted to federal power to regulate wildlife access. Warmly reviewed in The New York Times Book Review and elsewhere, The Hunter's Game was awarded the Outstanding Non-Fiction Book Award from the National Cowboy Hall of Fame and Western Heritage Center.
Hunter's Game explores many of the themes that are at the center of environmental history. These include how people understand the natural world and how they claim it, how they seek to change it to meet their ideas of good living, how it changes in response to these efforts, and how they fight to decide what is the proper way of behaving in nature.
In 2005, Warren published Buffalo Bill's America: William Cody and the Wild West Show
(Knopf, 2005). A cultural biography of William Cody, this book explores how a child of the frontier Great Plains became one of America's greatest showmen and the most famous American in the world. Much more than a story of one man's life, the book explores how a nineteenth-century American decided that representing a version of his own life to mass audiences was a viable career, and how he attracted hundreds of performers – – Indians, cowboys, and Mexican vaqueros among others – – to join him in the traveling company town of the Wild West Show. Among the book's core arguments is that peoples have empowered themselves by enacting or re – enacting even stereotypical mythologies about themselves. Buffalo Bill's America was named a Choice Outstanding Academic Title, and was awarded the Great Plains Distinguished Book Prize of the University of Nebraska Great Plains Studies Center, the Western Writer's of America Spur Award for Best Non-Fiction Book, the Caughey Western History Association Prize for best book in western history, and the Albert J. Beveridge Award of the American Historical Association (for best book about the history of the post-1492 Americas).
Warren has also published a popular classroom textbook, American Environmental History
(Blackwell, 2003). A collection of primary source documents and provocative essays, the book has been widely assigned in environmental history courses for graduates and undergraduates.
Louis Warren was born in Idaho and grew up in southern Nevada, where his father was professor of archaeology at UNLV. Warren attended a two-room schoolhouse in the ghost town of Goodsprings, and high school in the then-industrial town of Henderson. He was a British American Education Foundation Scholar at Cranleigh School, Surrey, UK, in 1980 – 81, and did his undergraduate work in history at Columbia University in New York, where he graduated in 1985. He became a teacher at Peterhouse School in Zimbabwe from 1985 until 1987. In 1988, he began graduate study at Yale University, where he received his Ph.D. in history in 1993.
Download a complete CV here.
---
Photo by Geoff McGhee