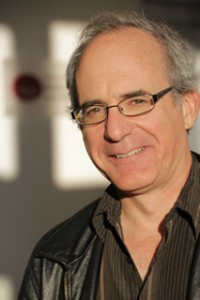 Louis S. Warren is W. Turrentine Jackson Professor of Western U.S. History at the University of California, Davis, where he teaches the history of the American West, California history, environmental history, and U.S. history.  His most recent book, God's Red Son:  The Ghost Dance Religion and the Making of Modern America (Basic, 2017) received the Bancroft Prize in American History.  He is also the author of The Hunter's Game:  Poachers and Conservationists in Twentieth-Century America (Yale, 1997) and Buffalo Bill's America:  William Cody and the Wild West Show (Alfred A. Knopf, 2005),  and editor of a textbook, American Environmental History (Blackwell, 2003).  From 2009 to 2013, he was founding co-editor and first editor-in-chief of a peer-reviewed, magazine-format, cross-disciplinary quarterly called Boom: A Journal of California, which was honored with a Best New Magazine award in 2011.
In addition to the Bancroft Prize, he has received numerous awards for his research and writing, including the Albert Beveridge Award of the American Historical Association, the Caughey Western History Association Prize, the Western Writer's of America Spur Award, the Great Plains Distinguished Book Prize, the National Cowboy Hall of Fame Wrangler Award for Best Non-Fiction Book, and a Guggenheim Fellowship.  In 2017, he received the Spirit of the American West Award from the Buffalo Bill Center of the West in Cody, Wyoming.
Download a complete CV here.
---
Photo by Geoff McGhee